Applying for Benefits
Do you need help with three or more activities of daily living, such as bathing, eating or managing medications? Starting in July 2026, you may be able to access your WA Cares benefit.
How to Apply
WA Cares benefits become available July 1, 2026, to workers who have met contribution requirements and need care. Starting in 2026, you will be able to create an account and apply for benefits. Here's what the process will include. 
1

  Create a WA Cares Fund account

 

You will start by creating an account with a username and password. If you are helping a family member with their benefits, you will be able to sign up as an authorized representative.

 

 
2

  Submit an application

 

You will answer a few questions about your care needs that will be reviewed by our team.

 

 
3

  Discuss your care needs

 

You'll be able to schedule a time to talk with a representative about your care needs either in-person or over the phone.

 

 
4

  Receive your determination

 

You will let us know how you want to receive messages (email, text, or mail) about your application. We will notify you about whether you qualify to start receiving your benefit. If you don't qualify, you have the option to submit an appeal.

 

 
Image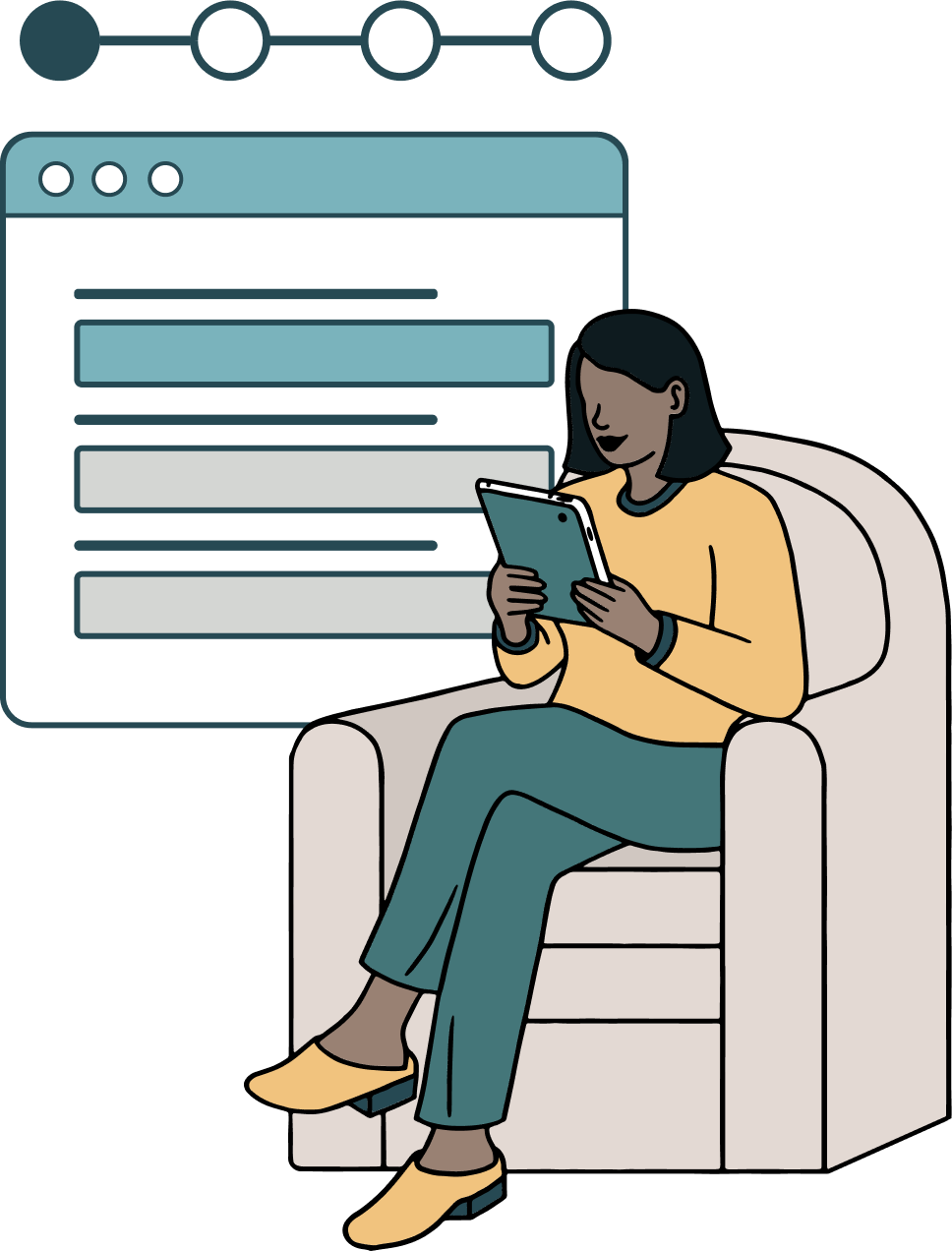 Need care before WA Cares benefits become available? Contact your local Area Agency on Aging to learn more about resources in your community.
How do I qualify?
Through the benefit application process, including a conversation with a representative, we'll learn more about your situation and help you identify various types of long-term care support that could be helpful. 
Do you need help with any of these?
You must need help with at least three of any of these activities of daily living listed below.
Additional Requirements
In order to be eligible to receive benefits, you must be at least 18 years old and a current resident of Washington. 
The benefit can only be used in Washington because we are the first in the nation to develop a way to make long-term care affordable for all workers as we age. All providers have to be contracted with WA Cares and each state has different laws on what makes someone qualified to provide long-term care.  
However, the LTSS Trust Commission has recommended to the legislature that WA Cares benefits be made portable for people who meet contribution requirements but move to another state before they need care. 
No income or asset restrictions
Unlike Medicaid, you do not have to spend down your life savings or have low income to qualify for your WA Cares benefit. Your qualification is only based on your personal need for care (see the list above) and how long you've contributed to the WA Cares Fund. Learn more about the contribution requirement.
Image