Program News & Webinars
Your checklist for long-term care planning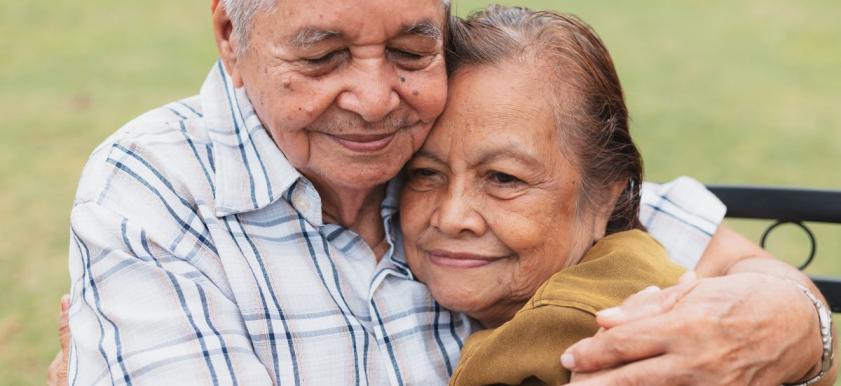 October 18, 2023
Planning for future long-term care needs can feel overwhelming, but it doesn't have to be. Here's a list of resources you can use to get started now.
While it can be hard to imagine a time when you'll need help with daily activities to keep living independently, most of us will need long-term care at some point in our lives. What's more, it can happen to anyone. Even younger people who become injured, disabled or ill can find themselves needing long-term care.
Even though long-term care is a predictable expense, only one in three Washingtonians has a plan for how to pay for it. The vast majority of Washington workers near retirement don't have enough saved to cover their living expenses once retired, much less to pay the high costs of long-term care. And your finances are just one of many things to consider when making a long-term care plan.
Here are some things you can do to get started with your plan.
1. Learn what's included in long-term care
Do you know what types of services and supports are available for people who need care? Making informed decisions starts with understanding your options. Our resource page on long-term care planning includes an overview of types of care you can receive, either in your own home or in a residential setting.
2. Get familiar with existing support programs
Did you know long-term care isn't covered by Medicare except in very rare situations? There are many common misconceptions about programs for older adults and it's important to understand these programs' benefits and limitations. The U.S. Senate Committee on Aging's explainer booklet on financial literacy in retirement can be a great place to start learning about Social Security, Social Security Disability, Medicare and 401(k) retirement plans. While these programs generally do not provide long-term care, they are important parts of your broader retirement planning.
3. Understand the WA Cares Fund
Starting in 2026, WA Cares will provide long-term care coverage for workers who have earned benefits and need care. Make sure you know how the program works, including contribution and care need requirements. If you were born before 1968, get the details on benefits for near-retirees.
4. Explore other financial options
While WA Cares is designed to provide Washington workers with a modest benefit at an affordable cost, it may not cover all the expenses associated with long-term care. There are several other ways people pay for long-term care services. Many people rely on Medicaid long-term services and supports, though you must first spend down your life savings in order to qualify. For healthier people with higher incomes, private long-term care insurance may be an option. The Office of the Insurance Commissioner offers a consumer's guide to buying long-term care insurance.
5. Talk to your family & support network
It is important to be transparent with loved ones about financial matters and keep detailed records in preparation for future care needs. Having open, honest conversations with our loved ones in advance can keep everyone on the same page and smooth the transition when you need care, without any added stress or uncertainty.
6. Document your plan
Write your long-term care plan down and store it safely, along with other legal documents like your will, power of attorney or advance care directives. Not sure where to get started with legal documentation? AARP offers many helpful resources on financial and legal documents.
Want to learn more about planning for long-term care? Join our team and a panel of experts for our WA Cares Conversations: Long-Term Care Planning webinar on Oct. 31, 2023, from 1-2:00 p.m. If you can't join us live, a recording will be posted on YouTube.