Planning for Long-Term Care
Care is expensive and 70% of Washingtonians will need it at some point in their lives. Here are some resources to help you get started with planning for your future care needs.
why do people need long-term care?
Long-term care is a range of services and supports for individuals who need assistance with the tasks of daily living. The need for care may be temporary or permanent, depending on the person's condition, and it can be provided in your home or a residential care setting. Long-term care is not medical care and it's typically not covered by health insurance or Medicare.
Your Options for Long-Term Care
Start by asking yourself: where do you want care?
Knowing ahead of time how you would prefer to receive care can help you and your loved ones make good decisions when you need it. People may receive long-term care from a loved one or a professional caregiver, at home or in a residential care setting. Beginning in July 2026, if you need care and have met contribution requirements, the WA Cares Fund will be able to help you access these services.
Care in Your Home
If you prefer to receive care in your own home (as many of us do!), you can bring in various services and caregivers to make that possible. This allows you to remain independent and stay in your community. It also helps your benefits go further.
Icon

Individual providers
Trained individual caregivers (not employed by an agency) who come to your home to provide care
Paid family caregivers
Through programs like WA Cares and Medicaid, family members can get paid to provide care (often as individual providers)
With WA Cares, spouses can become a paid family caregiver
Sometimes a more comfortable option given the existing personal relationship
Home modifications
Home safety evaluations can help you understand how to make your home safer and more accessible
Install wheelchair ramps, grab bars, or other make other safety modifications to your home 
Home care agencies
Agencies that recruit, train, pay, supervise, and are responsible for the care provided by the aide they send to your home
Home-delivered meals
Organizations can coordinate the delivery of meals to your home so you don't have to worry about cooking for yourself
Get nutritious or prescription meals delivered to help maintain a healthy diet
Assistive devices
Wheelchairs, scooters, and walkers can aide independent mobility
Other technology supports include medication reminder tools, personal emergency response systems, and more
Show details
Hide details
Residential Care
Residential care or communal living facilities provide care in a more social environment, and there is the added convenience of having amenities and services (such as meals) on site. As you plan for your future care, you can consider different types of facilities that provide levels of care based on your needs.
Icon

Adult family homes
Regular neighborhood homes where staff assumes responsibility for the safety and well-being of residents. 
Live in a home environment with two to eight residents
Covered by WA Cares
Nursing homes
Provide 24-hour supervised nursing care, personal care, therapy, nutrition management, organized activities, social services, room, board, and laundry
Covered by WA Cares
Memory care facilities
Facility focused on the early stage treatment for dementia, Alzheimer's or any condition resulting in memory loss
Can exist within assisted living facilities or standalone facilities
Receive specialized care
Covered by WA Cares
Assisted living facilities
Facilities in a community setting where staff assumes responsibility for the safety and well-being of the residents
Live in your own apartment or room with around-the-clock care available
Covered by WA Cares
Independent living retirement communities 
A housing arrangement designed exclusively for older adults, generally those aged 55 and over 
The housing is friendlier to aging adults, often being more compact, with easier navigation and no maintenance or yard work to worry about
Not covered by WA Cares
Continuing care retirement communities
Delivers independent living and an amenity-rich lifestyle with access to onsite higher-level care should medical needs progress
This continuum of care ensures residents have the stability of remaining in the place they call home
Not covered by WA Cares
Show details
Hide details
Care Stories
After becoming paralyzed, Sawyer needs help with tasks like showering.
You never know when you may become disabled. I thought I was invincible. Having these funds to help support, help secure yourself, I just think that's so important.
If Sawyer had WA Cares, she could use her benefit for:
In-home care
Wheelchair
Transportation
Image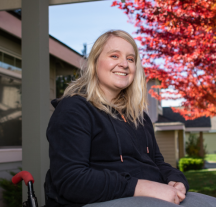 KD is grateful to have her mother-in-law living in her home but says care-related expenses can take a toll.
The last thing you want people thinking about in their golden years is money. WA Cares is a really unique program – to know that as you get older, you're still cared for and you're still valuable.
If KD's mother-in-law had WA Cares, she could use her benefit for:
Paid family caregiver
Home safety evaluation
Care respite services
Image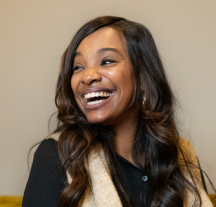 Planning Checklist
There are some steps you can take to plan for your long-term care. We've provided a checklist below to help you prepare. 
1

 Do your research

 

There are lots of pieces to long-term care planning. Read advice from experts and advocates to find out what best suits your needs.

 

 
2

 Plan your finances

 

Long term care can be expensive and WA Cares benefits may not cover all of your needs. You may want to purchase supplemental private insurance or save for additional needs you may have. 

 

 
3

 Talk to your family & support network

 

Being open with your family or keeping careful documentation about your finances and expectations before you need care can help prevent surprises later on.

 

 
4

 Get familiar with existing support programs

 

The U.S. Senate Committee on Aging has put together this explainer booklet with resources. This can be a great place to start learning about Social Security, Social Security Disability, Medicare and 401(K) retirement plans. While these programs generally do not provide long-term care, they are important parts of your broader retirement planning.

 

 
5

 Document a plan

 

Create a living document (including a will) so everyone who is part of your network has an understanding of your wishes. You can also use it to track tasks you may need to do like set up a Power of Attorney or advance care directives.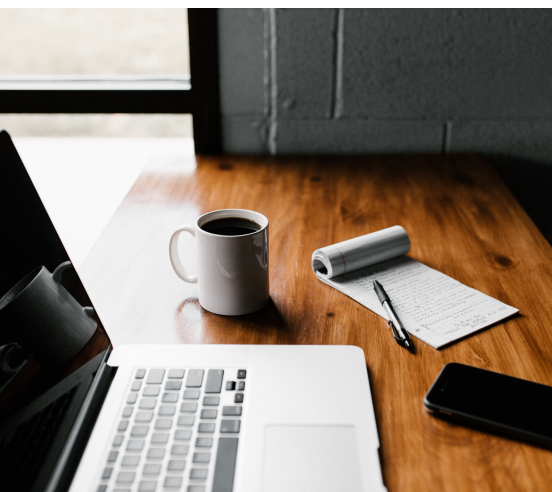 More Resources
Beyond WA Cares, there are many excellent resources that support care planning and retirement planning.