Program News & Webinars
Employers: 5 things you need to know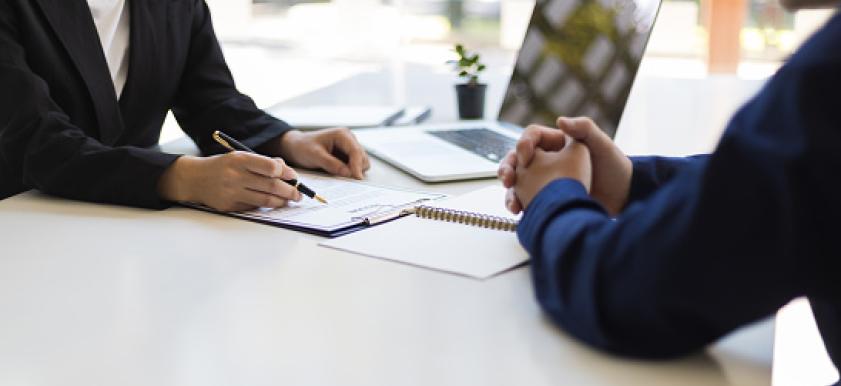 April 12, 2023
Knowing there is money set aside for care in the future gives your workers peace of mind today. The WA Cares Fund puts long-term care insurance coverage within reach for all Washington workers for the first time.

While employers don't pay into WA Cares, you do have responsibility for reporting premiums and tracking exemptions. Here are five things you need to know about the program:
1. Report employees' wages and pay premiums
Businesses will need to collect WA Cares premiums for all employees whose work is localized in Washington (unless they have provided you with an approved exemption letter). WA Cares uses the same localization definitions as the state's Paid Family and Medical Leave program, so employees who are included in Paid Leave will also participate in WA Cares. 
Employees contribute 0.58% of each paycheck to the program. Unlike Paid Leave, the income to which WA Cares premiums are applied is not capped at the taxable maximum for Social Security. The Employment Security Department (ESD) has a premium calculator you can use to calculate premium amounts for both WA Cares and Paid Leave.
Employers will report employees' wages and pay premiums for WA Cares to ESD on a quarterly basis using the same process you currently use to report Paid Leave premiums. The reporting system for Paid Leave will be updated so you can report for both programs at the same time.
2. Track employee exemptions
Some of your employees may choose to apply for an exemption from the WA Cares Fund. It's the employee's responsibility to apply to ESD and, if approved, to notify their employer and provide their employer with a copy of their approval letter. 
There are several types of exemptions. Exemptions for private long-term care insurance and veterans with a 70% or higher service-connected disability are permanent and employees with these exemptions cannot opt back in. 
Exemptions for workers who live out of state, temporary workers with non-immigrant visas and spouses of active-duty service members of the U.S. armed forces are conditional. Employees will qualify for these exemptions only as long as these circumstances apply and they are required to notify their employer and ESD within 90 days if they no longer qualify.
Once notified of an employee's exemption, employers must keep a copy of the employee's approval letter on file and not deduct WA Cares premiums for that employee. 
3. Request a presentation or view a webinar recording 
Is your organization interested in hearing directly from WA Cares staff? We offer in person and virtual presentations to explain how WA Cares works and answer any questions your employees may have. You can also access recordings of monthly WA Cares webinars on demand. 
4. Get toolkit materials 
Our toolkit materials are designed for employers, community and business groups, professional associations and anyone who wants to communicate about the WA Cares Fund. The toolkit includes a calendar and recommendations for communicating about WA Cares, pay stub inserts, posters, fact sheets, sample content and more. 
5. Sign up for updates
Subscribe to ESD's employer newsletter for monthly updates with information and resources on the WA Cares Fund, along with other programs like Paid Leave and Unemployment Insurance. 
You can also get WA Cares program news, notifications on upcoming WA Cares events and updates when new materials become available by registering for our mailing list. Subscribe today.